Our Team of Timeshare Professionals
Jason Connolly – Managing Member & Broker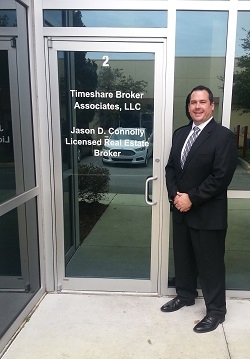 Jason Connolly has over 15 years of experience in the timeshare resale market assisting owners to sell their timeshares by attracting buyers through extensive marketing efforts online.
With so many restrictions placed on timeshare marketers, Jason decided to go a step further and become licensed to operate a brokerage to better service timeshare owners. Jason has been working in real estate since 2010 to gain the experience necessary to start a specialty brokerage for timeshare resales. Timeshare Broker Associates, LLC was started at the beginning of 2013 and has experienced steady growth ever since.
Jason frequently travels to industry conferences to stay abreast of the latest trends in the industry. He is Google AdWords certified, a Microsoft Advertising Accredited Professional, Bing Ads Accredited Professional and a member of the National Association of Realtors and a Licensed Timeshare Resale Broker Member American Resort Developers Association with a Registered Resort Professional (RRP) designation. He holds a Bachelor of Arts degree from the University of Tampa.
Jerome Bocquet – Director of Sales & Industry Relations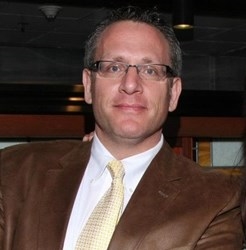 Jerome Bocquet has over 20 years of experience in timeshares working with major brands such as Marriott Vacation Club and Hilton Grand Vacations Club, as well as the secondary market with resale experience at GMAC Real Estate Timeshare Division and Timeshare Broker Services. His extensive knowledge of timeshares and the intricacies of each program make him an invaluable asset to our team.
Mr. Bocquet is also involved with outreach, establishing relationships with specialty brokers and title companies across the country and internationally in an effort to promote sales. He is fluent in French, Spanish and English and holds an Accounting Degree from IPF in Paris, France, where he also studied Hotel Business and Administration.
 
Licensed Timeshare Real Estate Agents
Jason Harrison - Licensed Real Estate Agent
Carmen Cherico – Licensed Real Estate Agent
Renee Icenroad – Licensed Real Estate Agent
Kenia Muniz - Licensed Real Estate Agent
Keith Alefeld - Licensed Real Estate Agent
Jeffrey Goris - Licensed Real Estate Agent
Contract Coordinators
Travis Smith – Licensed Real Estate Agent / Contract Coordinator
Nicole McGill - Contract Coordinator
Flordelis Marante - Contract Coordinator
Mallory Flynn - Contract Coordinator