About Timeshare Broker Associates
Timeshare Broker Associates, LLC. is a full-service licensed timeshare resale brokerage that charges no advance fees to sell a timeshare. We earn our money in the form of a commission, like a typical real estate brokerage would. We market your timeshare to locate a buyer, prepare contracts and coordinate closing with a reputable title company to transfer the ownership. We pride ourselves in doing things the "right way" and by promoting the ethical resale of timeshares.
We have specialists that are familiar with the major brands, such as Wyndham, Disney, Marriott, Hilton, Diamond and Bluegreen. We also assist buyers and sellers of other resorts such as Holiday Inn Club Vacations at Orange Lake, Silver Lake Resort, The Galleon and many others. Whether you are interested in purchasing a week at a great price or no longer able to use your timeshare, our licensed agents can assist with any timeshare need.
Timeshare Broker Associates is a licensed timeshare broker member of the American Resort Development Association, a preferred resale broker for the National Timeshare Owners Association, a Featured Reseller of Wyndham Vacation Resorts, and a member of the National Association of Realtors.
Our Professional Team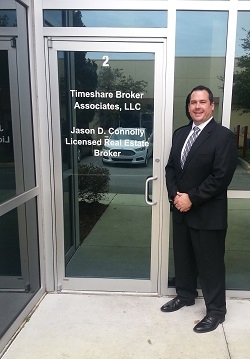 Jason Connolly has over 15 years of experience in the timeshare resale market assisting owners to sell their timeshares by attracting buyers through extensive marketing efforts online.
With so many restrictions placed on timeshare marketers, Jason decided to go a step further and become licensed to operate a brokerage to better service timeshare owners. Jason has been working in real estate since 2010 to gain the experience necessary to start a specialty brokerage for timeshare resales. Timeshare Broker Associates, LLC was started at the beginning of 2013 and has experienced steady growth ever since.
Jason frequently travels to industry conferences to stay abreast of the latest trends in the industry. He is Google AdWords certified, a Microsoft Advertising Accredited Professional, Bing Ads Accredited Professional and a member of the National Association of Realtors and a Licensed Timeshare Resale Broker Member American Resort Developers Association with a Registered Resort Professional (RRP) designation. He holds a Bachelor of Arts degree from the University of Tampa.
Jerome Bocquet – Director of Sales & Broker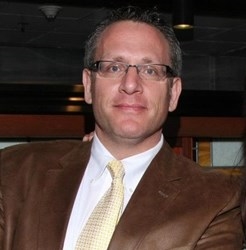 Jerome Bocquet has over 20 years of experience in timeshares working with major brands such as Marriott Vacation Club and Hilton Grand Vacations Club, as well as the secondary market with resale experience at GMAC Real Estate Timeshare Division and Timeshare Broker Services. His extensive knowledge of timeshares and the intricacies of each program make him an invaluable asset to our team.
Mr. Bocquet is also involved with outreach, establishing relationships with specialty brokers and title companies across the country and internationally in an effort to promote sales. He is fluent in French, Spanish and English and holds an Accounting Degree from IPF in Paris, France, where he also studied Hotel Business and Administration.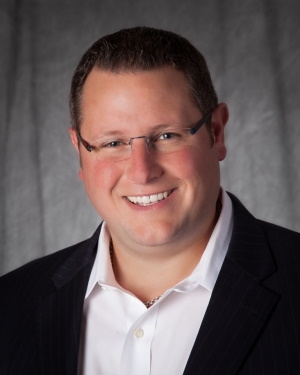 Wes has been an integral presence in the timeshare resale marketplace since 2000, when he created his first online business designed to connect timeshare buyers with sellers.
As an initial investor in Timeshare Broker Associates, Wes is the primary contact for industry relations and works to create relationships with timeshare industry leaders, resorts and management companies to further the goal of establishing a healthy, robust and successful resale market. 
Licensed Timeshare Real Estate Agents
Jason Harrison - Licensed Real Estate Agent
Carmen Cherico – Licensed Real Estate Agent
Renee Icenroad – Licensed Real Estate Agent
Robert Faust - Licensed Real Estate Agent
Robert Scott Fonner - Licensed Real Estate Agent
Alfredo Velazquez - Licensed Real Estate Agent
Bryan Castillo - Licensed Real Estate Agent
Contract Coordinators
Travis Smith – Licensed Real Estate Agent / Contracts Manager
Nicole McGill - Contract Coordinator
Angelica Zuluaga - Contract Coordinator
Juanita Angel - Contract Coordinator