Sell Disney Timeshare Points with a Licensed Resale Broker
Disney Vacation Club timeshares are one of the most sought-after timeshares on the resale market. What makes the Disney timeshare brand so attractive to buyers is both their legacy as a family-friendly company and their top-notch customer service. They can accommodate virtually any request and will go far above and beyond expectations to ensure guests have a "magical" experience.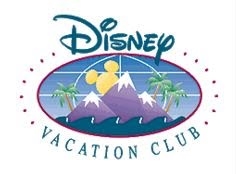 Timeshare Broker Associates regularly sees buyers inquiring about Disney Timeshares and we know how the resale market affects future owners. Some buyers contact us early in the buying stage with plenty of questions about the resale market, and others are current owners ready to make offers to add additional points to their existing portfolio. We also have a variety of industry connections with other brokerages in the resale industry who are also working with various buyers.
If you want to sell Disney timeshare points, let us put our experience and industry knowledge to work to find your buyer without having to pay any kind of up-front fee. We can negotiate sales prices, handle all the paperwork in a timely manner, coordinate with reputable title companies and you don't pay us a dime until after the ownership has transferred to a new owner!
To get started, you may call us at the toll-free number above or fill out the information request form on this page and a licensed Disney resale specialist will contact you to better understand your resale needs.
Disney Resale Process
For those who want to sell a Disney timeshare, the process may seem confusing. All timeshare resale transactions are not the same, and Timeshare Broker Associates has the experience needed to process a Disney resale correctly. The basic steps to accomplishing a Disney timeshare resale transaction are as follows:
Review the details of your ownership and enter into a listing agreement
Market your property to potential buyers
Once a buyer is found, contracts are sent to both parties
Signed contracts are sent to Disney for Right of First Refusal (ROFR)
Title is transferred to buyer (if ROFR is waived) or to Disney (if ROFR is exercised)
Selling a timeshare can take longer than typical real estate and we will work with you every step of the way to ensure your resale transaction proceeds smoothly and in a timely fashion. Contact us today to get started!